Electrical fault finding in Worcester Park
Offering our electrical fault finding services across South London and Surrey, covering Sutton, Cheam, Banstead, Kingswood, Epsom, Tadworth, Wallington and Worcester Park. Call us today on 0791 4615 151 if you have an electrical issue that needs to be identified and fixed.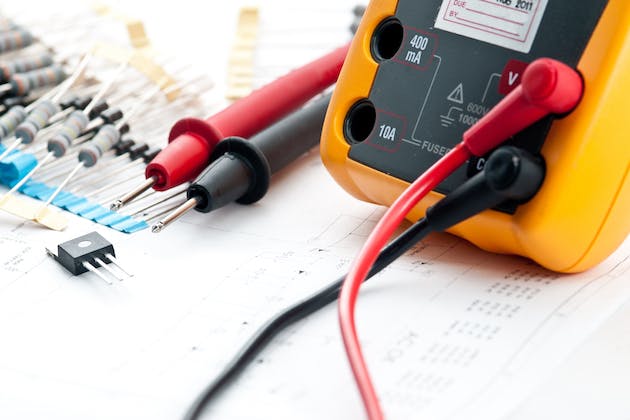 Our fault finding service
Lost power? Do the lights keep on flickering on and off? Does the fuse keep on tripping? ... Are you unable to find the route of the problem? Here at AEI Electrical, we understand how frustrating it can be when the electrics in your home or office play up and you're unable to find the cause.
Electrical installations are complicated, which is why it's always recommended that you hire a qualified electrician to find the fault and find a permanent solution to the problem as opposed to attempting to fix the problem yourself, which if you're not sure what your doing can not only be risky, but it can also further worsen the problem.

AEI Electrical are specialists in fault finding and are on hand to identify and fault with all electrical installations for both domestic and commercial customers.

Qualified electricians in Worcester Park
Here's why our customers in Worcester Park, Cheam, Sutton etc. have chosen us for their electrical fault finding needs...
A dedicated team with expert electrical knowledge
Registered with the NICEIC, having undergone extensive electrical training so you know you're in safe hands
Fully insured
All work and parts used guaranteed

We promise to deliver a service that is second to none, no matter the ask.
Get in touch for your electrical fault finding needs
If you would like to speak with our expert electricians to find an electrical problem in your home, please do not hesitate to get in touch as our electricians are friendly and always happy to help.
Please send us a message using our contact form or call us today on 020 3659 6351 or 0791 4615 151. We'll look forward to hearing from you soon.